FACT: Many wound-care products are considered "medical devices" with limited data on efficacy.
A new study released by the Institute of Medicine points out that the FDA's approval process for medical devices is flawed.  Medical devices include high profile items such as hip replacements, but this class of products also contains many items on the market to treat chronic wounds.  The New York Times noted that even prior to the report's release a high stakes lobbying battle has begun, spearheaded by device manufacturers, to discredit it.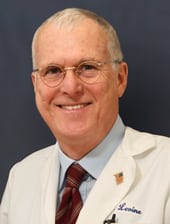 Under current FDA guidelines, a product is classified as a medical device if it does not have any pharmacologic action on the body (for the exact wording of the medical device definition follow this link).  Once classified as such, the device is exempt from controlled clinical trials to prove that it works.  This is technically known as the 510(K) clearance pathway that was established by the Medical Device Amendments of 1976.  Instead of showing that the product works, the manufacturer needs only to show that they were "substantially equivalent," or similar, to one already on the market.  The IOM report points out that the current system has created a daisy-chain system of regulation in which new devices are approved without thorough examination as to their efficacy.
Nowhere is this picture more accurate than in the area of wound-care products.  There is currently a dizzying array of technologies – many classified as medical devices – which are available to treat common chronic wounds such as pressure ulcers.  Many of these are more costly than traditional wound healing methods that have been around for years, and are marketed by manufacturers as "cleared by the FDA" despite the fact that there are no controlled clinical trials to demonstrate that they work any better.
Because these wound-care products are not pharmaceuticals, they are largely exempt from the necessity of a physician order or prescription.  Manufacturers therefore bypass physicians and market directly to nurses or materials-management departments to get the products onto hospital or nursing home formularies.  The results are twofold: 1) a knowledge gap with inadequate physician education regarding wound care modalities for patients with chronic wounds; and 2) incorporation of expensive, non-proven wound care products into routine daily use in institutional formularies.
The changing risk-management environment has left physicians caught short in the process.  Pressure ulcers have now been recognized as a quality indicator, and the Centers for Medicare and Medicaid Services (CMS) has designated them as Hospital Acquired Conditions (HAC) that are frequently preventable.  An industry has grown in the medical-legal arena suing hospitals, nursing homes, doctors, and nurses about pressure ulcers.  When a primary care physician enters the courtroom to defend themselves, they frequently have inadequate knowledge about pressure ulcer treatment placing them at a distinct disadvantage when juries decide their fate.
There was a time when most physicians considered skin care "a nursing issue."  This age is clearly over, as physicians must be knowledgeable about pressure ulcer prevention, staging, and treatment as part of their responsibility to sick patients.  Medical devices must be supported by data that show efficacy to justify their use on chronic wounds and reimbursement for such.  If it means changing or upgrading the FDA approval process, then so be it.  This is not just a risk-management consideration, because our patients benefit when we prescribe products that we know will work.
* * * * * * * * * * * * * * *
Related posts:
Caution Urged with Negative Pressure Wound Therapy
High-Tech Devices for Older Patients:  Lots of Money for Questionable Gain
Wound Healing Products: From Ancient to Modern Mythology
See also this article published in the Journal of the American Medical Association:  Treatment of Pressure Ulcers: A Systemic Review.
Access the Institute of Medicine report on medical device approval process here.
Study Faults Approval Process for Medical Devices, New York Times, July 29, 2011.
.