A substantial multi-billion dollar industry in implantable cardiac devices has emerged in recent years.  Technologies such as cardiac defibrillators (ICDs) and cardiac resynchronization therapy (CRT) devices are being implanted in many people who may not need them, and one of the biggest markets is the elderly.  A recent paper published in the Archives of Internal Medicine underscored the fact that although nearly 20% of the devices were implanted in persons over age 80, there is little evidence that they provide benefit to this population.
The rationale for this class of devices is to prevent sudden cardiac death among patients with systolic heart failure.  On the basis of clinical trials funded partially by one of the manufacturers, in 2005 Medicare dramatically expanded the group of patients eligible to receive these electronic mechanisms.  Authors of the Archives paper point out that clinical trials proving the value of these devices were carried out in much younger populations whose clinical characteristics may not match those of the over 80 group.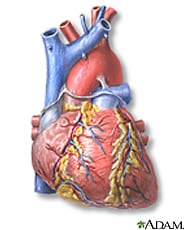 Cost of these devices runs from $20,000 to $35,000 each, and over 10,000 devices are implanted every month.  Potential complications include collapsed lung, cardiac perforation, mechanical dysfunction related to the implant, kidney failure, local hematoma, bleeding, and infection.  In the patients studied in the Archives paper, 17.5% were over age 80.  Extrapolating the cost of this procedure in the over-80 age range, we can safely estimated the expenditure to be ½ to 1 billion dollars per year.  A recent New York Times article pointed out that the profit margins for medical devices such as these are the highest for any medical products, over twenty percent.
This is a lot of money – and a lot of profit – for a device which has not been proven to work.
In an accompanying commentary, a cardiologist from the Mayo clinic discussed the Archives article in the context of art and science, emphasizing the complexities of the medical literature while understanding personal biases and honoring the patient's wishes when making decisions to implant one of these unproven devices.
Back in the 19th Century when leeches and cupping were standard medical technologies, physicians might have made decisions using similar algorithms as expressed in this commentary.  In today's era of out-of-control health care costs it is imperative that implementation of expensive technology be based on evidence – and there is none to support use of ICDs in persons over 80.  Some things are certain when one of these devices is implanted in a 90 year old: the physician, hospital, and device maker will be paid by Medicare.  Whether that 90 year old patient will benefit is still open to question. 
 * * * * * * * * * * * * * * *
References for this post included:
Archives of Internal Medicine, 170(7), April 12, 2010, p. 631, commentary on p. 638;
As their use soars, heart implants raise questions.  NY Times, August 2, 2005;
Costs surge for medical devices, but benefits are opaque, NY Times, November 5, 2009.
Picture credit:  ADAM Medical Encyclopedia.
Related post:  Wound Healing Products: From Ancient to Modern Mythology.