Low staffing levels in nursing homes have long been linked to adverse outcomes such as pressure ulcers, urinary tract infections (UTIs), weight loss, dehydration, and deterioration in ADL's, but new research published in the latest issue of the Journal of the American Medical Association links mortality from viral gastroenteritis to nurse-to-patient ratios. This is the first time this outcome is linked to RN staffing levels in long-term care facilities.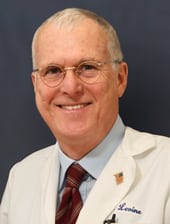 Norovirus is a highly contagious organism that causes stomach pain, nausea, vomiting, and diarrhea. Outbreaks are seasonal, and according to the CDC 80% occur from November to April. Transmission is generally through food, water, contaminated surfaces, or direct contact with someone who is infected. Prevention is through hand washing, rinsing fruits and vegetables, and disinfecting contaminated surfaces and laundry. Employees who are ill should not be preparing food or caring for others who are sick.
This research challenges the common notion that norovirus is a benign illness that just goes away after infection. Norovirus is a frequent culprit in gastroenteritis outbreaks on cruise ships, and often goes under other names such as "food poisoning" and "stomach flu."
The study looked at data from the CDC's National Outbreak Reporting System and combined data on hospitalization and death from the Minimum Data Set (MDS). They also collected data on nursing home characteristics from the Nursing Home Compare website on number of certified beds, ownership status, location within a hospital, 5-star quality rating, and number of daily registered nurse (RN) hours per resident.
The study sample consisted of 308 nursing homes in Oregon, Wisconsin, and Pennsylvania that reported at least one confirmed or suspected norovirus outbreak in 2009 and 2010. The data was adjusted for seasonality.
Researchers found increased mortality and hospitalizations concentrated in the first 2 weeks of the outbreak. The increased death and hospitalization rate was primarily in individuals over age 90. Homes with lower daily registered nurse hours per resident (<0.75) had increased mortality during gastroenteritis outbreaks, but not increased hospitalization. Increased mortality was not associated with other nursing home characteristics such as number of beds or ownership status.
Under the statutory authority of the Omnibus Budget Reconciliation Act of 1987 (OBRA'87), 42 CFR 483.30, nursing homes must provide "…sufficient nursing staff to attain or maintain the highest practicable physical, mental, and psychosocial well being of each resident…" However the statute did not mandate a minimum staffing ratio.
Over a decade ago a panel was convened to comment on minimum staffing ratios for nursing homes, and delivered in a Report to Congress in 2001. They found a direct link between staffing and quality, and identified "strong and compelling evidence" for a relationship between staffing ratios and quality of nursing home care. In addition they identified critical thresholds for staffing levels that maximize quality outcomes.  The panel further found that implementation of these thresholds would mean that an astonishing 97% of all nursing homes would fail to meet these standards.  Despite their findings, this panel did not recommend implementing minimum nurse staffing ratios.
Since this report was issued, Congress has never enacted minimum staffing ratios to supplement OBRA'87. Instead, the strategy was to publish staffing data and allow consumers to make informed judgments with the intention that market forces will drive facility behavior. Staffing levels for Medicare and Medicaid-certified nursing homes are now available on the Nursing Home Compare website. This was the data source used by researchers to link RN staffing levels to mortality in norovirus outbreaks.
* * * * * * * * * * * * * * *
Similar posts:
New Research Fuels Discussion on Feeding Tubes and Pressure Ulcers
Determining the Avoidability of Pressure Ulcers
Pressure Ulcer Prevention Lacking in High Risk Patients
Complete citation for this research study is:  Trivedi et al. Hospitalizations and Mortality Associated with Norovirus Outbreaks in Nursing Homes, 2009-2010. Journal of the American Medical Association, October 24/30, 2012, Vol 308, No. 16, pp 1668-1675. You can access this article here.
For the CDC site on Norovirus click here.
For regulation 42 CFR §483.30 on staffing levels click here.
For the 2001 Report to Congress click here.  For the final recommendations of Phase II of the study click here.
For a recent reference on the relationship of nurse staffing to pressure ulcers and other adverse outcomes click the following: RN staffing time and outcomes of long-stay nursing home residents.
.