Over 150 years ago Jean Martin Charcot recognized that pressure ulceration can be an unavoidable component the dying process, kicking off a controversy over preventability that continues today.  Contemporary medical science presents a growing body of knowledge supporting the fact that many pressure ulcers cannot be avoided even when best-practices are implemented. A recent article in the American Journal of Critical Care shows that pharmacologic agents commonly used in the intensive care unit can escalate risk for pressure ulcers and contribute to the development of unavoidable pressure ulcers.  ICU's have the highest rates of hospital acquired pressure ulcers – between 12% and 42% – with an attributable cost of $1.99 billion annually.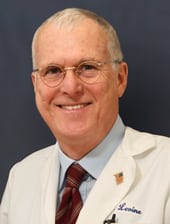 Vasopressors are drugs used to treat hypotension by shunting blood from the body's periphery into the larger central vessels. They are administered in the critical care setting to treat conditions such as shock and cardiac arrest. Many critically ill patients already have tissue stressors that include decreased perfusion due to hypoxia and impaired cardiac output, increased metabolic demand, and local factors resulting from immobilization such as pressure, shear, and friction. It has long been suspected that pharmacologically induced peripheral vasoconstriction adds to the burden of decreased tissue tolerance, promoting development of pressure ulceration.
The authors performed a retrospective correlational study in a sample of 306 medical-surgical and cardiothoracic intensive care unit patients receiving vasopressor agents during 2012. They found that norepinephrine and vasopressin were significantly associated with pressure ulcer development. They also found that patients developing pressure ulcers had a statistically longer infusion time for pressor agents and longer duration of mean arterial pressure (MAP) less than 60 mm Hg. These findings support the growing evidence that hypotension itself is a major promotor of pressure ulceration by diminishing perfusion to the skin and deeper tissues.
Another important finding was the association of prolonged mechanical ventilation with pressure ulceration. Patients ventilated more than 72 hours were 23 times more likely to develop pressure ulcers than those who did not. The authors reiterate the common concern that continuous elevation of the head required during mechanical ventilation may predispose to shear forces, therefore increasing pressure ulcer risk.
Pressure ulcers are commonly considered a quality indicator, and their occurrence raises the specter of wrongdoing by healthcare providers. However there is growing concern that pressure ulceration may not always reflect substandard quality.  This paper is part of a growing body of evidence that challenges the association between pressure ulcers and quality, and supports the contention that pressure ulceration is sometimes unavoidable for patients at risk – even in the best of circumstances.  However, the recognition that some pressure ulcers are unavoidable should never deter the implementation of risk assessment, skin examination, implementation of preventive interventions, or the search for new technologies to prevent this outcome. 
* * * * * * * * * * * * * * * *
Complete citation for this article is :
Cox J, Roche S.  Vasopressors and development of pressure ulcers in adult critical care patients.  American Journal of Critical Cere 2015: 24(6) 501-510.
Download the article by clicking here.
Related posts:
Pressure Ulcers as "Never Event": Fact or Myth?
Historical Roots of the "Avoidable-Unavoidable" Pressure Ulcer Controversy
Determining the Avoidability of Pressure Ulcers
New Research Sheds Light on Hospital Acquired Pressure Ulcers
New Pocket Guide to Pressure Ulcers
CMS recognizes the Kennedy Terminal Ulcer in Long-term Care Hospitals
NPUAP Introduces New Clinical Practice Guideline for Pressure Ulcers
Jean Martin Charcot's Lecture on Pressure Ulcers:  An Important Historical Document
* * * * * * * * * * * * * *
PLEASE NOTE:  The content of this site is the sole responsibility of Jeffrey M. Levine MD and does not represent the views of any affiliated medical centers. The content is not intended to be a substitute for professional medical advice, diagnosis, or treatment. Always seek the advice of your physician or other qualified health provider with any questions you may have regarding a medical condition.