My aging related art was recently covered in a post written by Paula Span in the New York Times blog, The New Old Age.  It was gratifying to spend time with this outstanding journalist and share my images, many of which are finally being shown after years of storage.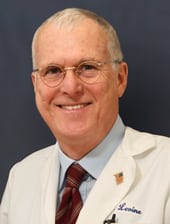 I was touched by some of the comments that readers wrote in response to the blog post, particularly one by Elisabeth, a 78 year old woman from Oklahoma who complained of becoming invisible with old age.  "We are invisible," she said, and even though no one is rude, they "for the most part do not see us as real people." This perception is one that I have frequently heard articulated when discussing the aging process with my patients. 
The poet Alan Ginsberg said, "Whoever controls the media, the images, controls the culture."  In America, honest, sympathetic images of aging are scarce, despite the fact that the aging population is the most rapidly growing sector of our society.  Viagra, Botox, and anti-aging medicine have rendered aging a life-style choice rather than a component of the human life cycle.   Aging is something that we are conditioned to turn away from, and one proof is the lack of physicians entering the field of geriatrics. 
In similar fashion, I have found that many people turn away from the idea of aging as a focus of a graphic arts exhibit.  It is gratifying that many people after seeing my work say that my images are uplifting and unexpected.  Take a look for example at the review of my show by Dr. Alexander Kalache, former Director of the Aging and Life Course Department at the World Health Organization that appeared on the New York Academy of Medicine website.    
"I must confess that I was surprised by its content. I was prepared to see Dr Levine's lens applied to his own medical practice and experience. It is much more than that. It is an essay on intergenerational solidarity, multiculturalism, social inclusion, diversity and on older persons as protagonists—expressing themselves through their day-to-day lives as community members and activists.
I began this photographic portfolio on human aging more than twenty years ago.  As I grow older I understand Elisabeth's feeling of becoming invisible.  Thank you for your comment, Elisabeth.  You have taught me something about the importance of my work.  I will renew my efforts to get the images out there and keep aging and its issues and consequences in focus.  In that way, maybe I will not become invisible as I grow older.
* * * * * * * * * * * * * * *
To view my photography website click here.
Paula Span's new book, When the Time Comes, deals with families of aging parents and their struggles. 
Related posts:
Geriatrics, Humanistic Medicine, & Art
Retooling for an Aging America: The Thud that Should Have Been a Bang
Geriatric Patients are Different