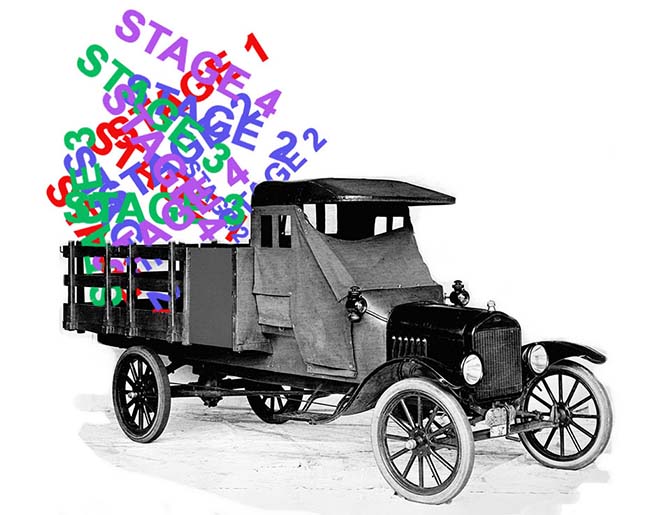 When I began researching my article in the March 2019 issue of Advances in Skin and Wound Care entitled Historical Perspective on Pressure Injury Classification: The Legacy of J. Darrel Shea, I did not intend to critique the staging system. I simply wanted insight into the thinking of Dr.Shea when he wrote his landmark article in the 1970's.  Readers familiar with the staging literature know that Shea's article is routinely cited as the source upon which the current system is based. 
But as I read Shea's article, I realized that the original intention of his staging system was a guide to treatment. Stage-specific treatment is no longer relevant and has been replaced by concepts of wound bed preparation.  In addition, his sequential one-to-four staging system was based on misunderstanding of wound biology and outdated assumptions.   I also realized that Shea's staging system has evolved in ways unimaginable when originally proposed such as quality measurement, reimbursement, and litigation.
My commentary points out several reasons why we need to rethink the current pressure injury staging system.  These include:
Diminished relevance of visual determination of wound depth, with increased understanding of the importance of what goes on underneath the wound surface;

Inaccurate concepts of wound progression (i.e. sequential one-to-four);

Outdated notion of stage predicating treatment;

Inherent inaccuracy of inter-rater reliability of stage determination;

Unintended use and misuse of the staging system. 
One thing that I've learned in my decades practicing wound care is that caregivers in this specialty are passionate about what they do, and strong in their opinions.  You are invited to read my article which analyzes each of these points and make your own determination as to the relevance and viability of the current staging system.  I have also provided a downloadable version of Shea's original article by clicking the link below.  I look forward to your comments!
Download a PDF of Shea's original article here.
* * * * * * * * * * * * * * *
Related posts:
Wound Care in the Geriatrics Review Syllabus
Skin Failure: An Emerging Concept
Pressure Ulcers are an Under-Appreciated Public Health Issue
Body Casts in WWII: A Historical Perspective on Medical Device Related Pressure Ulcers
Historical Roots of the "Avoidable-Unavoidable" Pressure Ulcer Controversy
Government Data Sheds Doubt Upon Pressure Ulcers as a Quality Indicator