A recently released report on Dying in America has important implications for the standard of care for persons with chronic wounds who are approaching life's end. It was published by the prestigious Institute of Medicine and written by a panel of recognized experts on the topic of end-of-life care. The Institute is the health arm of the National Academy of Sciences and acts under a Congressional charter to advise the Federal government on issues of medical care, research, and education.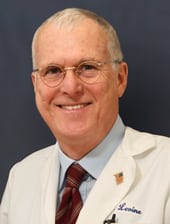 The report cites financial incentives that encourage clinicians to provide high intensity, high cost services and treatments even when they are not beneficial in the last months and weeks of life. The term "burdensome" is applied to such treatment, and refers to procedures that result in adverse outcomes such as delirium and pain, or futile measures that offer little benefit and are unproven in preventing a trajectory of decline.
Adding to this are issues of inadequate caregiver training in end-of-life decision making and poor communication skills among providers. Many terminally ill patients receive futile treatments because they do not know they are dying or that their disease is incurable. Patients may be unaware of care alternatives such as palliative care or hospice. Diseases are often given treatments beyond the point when they are likely to be effective, and compassionate communication is often lacking to inform patients and family members of what to expect and how to respond as the disease progresses. The result is overuse of emergency services, prolonged ICU stays, and painful interventions that generate huge costs but have little benefit.
Many of the IOM report's findings can be applied to the practice of wound care. Chronic wounds are a frequent accompaniment of the dying process, yet are often treated in an inappropriately aggressive manner. This applies to many operative debridements performed at bedside and in the operating room on patients who simply will not benefit from the procedure. It also applies to aggressive, high cost technologies that are oriented toward cure rather than symptom control, and sometimes take place in the absence of skilled communication about what to expect as the disease and the dying process takes its course.
Palliative care focuses on relieving the medical, emotional, social, practical, and spiritual problems that arise in the course of a serious illness, and add a layer of support to patients and families in the face of the relentless trajectory of decline that often accompanies chronic illness at the end of life. Although there have been several scholarly articles on this topic, principles of palliative care have not yet become widely accepted as a component of wound care.
Patients, caregivers, and families can consider several factors when deciding upon a palliative approach to wound care. Among these are whether a wound is reasonably expected to heal and whether the treatment will help achieve realistic goals. Consideration of dignity and additional pain must be considered, particularly when bedside debridement is offered in a nursing home environment. The informed consent process needs to take these factors into consideration particularly for caregivers of patients with limited capacity to understand and make rational decisions.
The concept of palliative care is not new, and several good references are available on how to apply it to wounds. What is new is the imprimatur of the Institute of Medicine which gives extra stimulus to implement palliative concepts into everyday practice. Non-healing wounds are a common accompaniment of the dying process – a fact that must be appreciated and incorporated into care that is compassionate and dignified. With a rapidly aging population and spiraling healthcare costs, there is no time to waste in getting palliative care into the wound care curriculum.
* * * * * * * * * * * * * * *
The full title of the report is Dying in America: Improving Quality and Honoring Individual Preferences Near the End of Life.  Download the report here.
Watch an "on demand" webinar on Palliative Care for Chronic Wounds here.
Read an issue of Wounds that has a collection of articles on palliative care here.
Related post:  Palliative Care for Non-Healing Pressure Ulcers
.