Recently Governor Paterson signed a law that mandates New York doctors to offer balanced information on choices for end-of-life care – a step in line with principles of geriatric practice and informed decision making.  All nursing homes are already mandated by regulation to perform assessments for such medical problems as delirium, depression, and pressure ulcers – assessments that will become more detailed and comprehensive on October 1st.  These two regulatory mandates have similar elements: they force caregivers to practice geriatric medicine.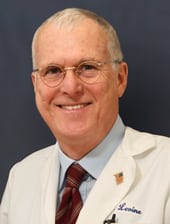 The reality is that geriatrics is under-taught in medical training on practically all levels.  For medical students the amount of education in geriatrics is too little – and the timing of the exposure is too late – to impact career decisions or affect practice.  The field of geriatrics is low in glamour and does not employ high technology or cash generating procedures, and does not provide hospitals with much additional revenue.  It is intellectually complex, requires prolonged patient and family counseling, and provides limited compensation compared to other medical specialties.  Geriatrics is therefore low in educational priority for medical schools and far down on the list of specialties considered by new graduates.
The dearth of geriatrics in American medicine is surprising as the older population is the most rapidly growing element of our society.  Most people think that the demographics drive the demand for practitioners, but this seemingly obvious supposition is not borne out.  Our medical system is driven not by demographics, but by market forces, and the reality is that American medical education is not adequately serving a large sector of our society.  We are therefore forced to make up the difference by legislating care that should be part of every physician's practice. 
Doctors need to understand when aggressive care at life's end offers limited benefit, and when quality of life and symptom management is a better choice than aggressively racing for a cure.  These are basic principles of geriatrics and palliative medicine.  A recent article in the New England Journal of Medicine showed that patients with lung cancer, when offered palliative care instead of aggressive oncologic treatment, lived longer and happier in their last days.  This is no surprise to those of us trained in geriatrics who routinely counsel patients regarding intelligent end of life choices. 
Medical care in nursing homes should incorporate quality standards of care for the residents who live there.  This includes assessment for common geriatric syndromes such as delirium, depression, and pressure ulcers.  The Centers for Medicare and Medicaid Services (CMS), the organization that pays for most nursing home care, has recognized that quality care must be mandated by regulation.  Thus the revised Resident Assessment Instrument Version 3.0 that goes into effect October 1, 2010, requires assessments that should be a part of routine medical practice.
As our society ages, the gap between what modern medicine provides and what our population needs will continue to grow.   Our medical schools have been slow to adapt to these changes in favor of the status quo of technology and reimbursement driven career paths.  If this situation does not change, regulators will continue to fill the gap with more legislated standards of geriatric care.
* * * * * * * * * * * * * * *
For further information on the Palliative Care Information Act click here. 
To download a PDF about the mandatory assessments in MDS 3.0 click here. 
For a summary of the Federal Nursing Home Reform Act (OBRA 1987) click here.
Similar posts:
Retooling for an Aging America: The Thud that Should Have Been a Bang.
Long-Term Care Update: Resident Assessment Radically Changes with MDS 3.0.