I am thrilled to announce that I have been elected to the Board of Directors of the National Pressure Ulcer Advisory Panel, also known as NPUAP.  My three year term begins this month.  Joining me as a new Board Member is Sarah Holden-Mount PT, CWS, FACCWS who is Vice President for Business Development at American Medical Technologies.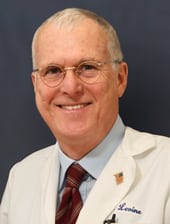 The NPUAP is an independent not-for-profit professional organization dedicated to the prevention and management of pressure ulcers, collaborating internationally to set standards for pressure ulcer prevention and measurement and formulating clinical practice guidelines. The NPUAP also serves as a resource to health care professionals, government, the public, and health care agencies; and welcomes and encourages the participation of clinicians in pressure ulcer issues through utilization of NPUAP educational materials, participation at national conferences, and support of efforts in public policy, education and research.
Over the years NPUAP has been a driving force in the world of pressure ulcers, issuing white papers and position statements on issues such as the staging system, reverse staging, nutritional issues related to pressure ulcers, pain management, and palliative care for pressure ulcers. A recent accomplishment was the consensus conference and review article entitled Unavoidable Pressure Injury: State of the Science and Consensus Outcomes published in the Journal of Wound Ostomy Continence Nursing.
For further information on NPUAP please see their website.
* * * * * * * * * * * * * *
Related Posts
Pressure Ulcers as "Never Event;" Fact or Myth?
Historical Roots of the "Avoidable-Unavoidable" Pressure Ulcer Controversy
Determining the Avoidability of Pressure Ulcers
New Research Sheds Light on Hospital Acquired Pressure Ulcers
New Pocket Guide to Pressure Ulcers
CMS recognizes the Kennedy Terminal Ulcer in Long-term Care Hospitals
.