When healing is not the goal, a palliative care approach can reduce suffering, avert painful procedures, and reduce re-hospitalizations.  I will be giving a live webinar on Thursday, February 13th from 12 to 1 PM on Palliative Care for Chronic Wounds, sponsored by the New York State Department of Health Gold STAMP Program to reduce pressure ulcers. This free program will run for approximately 50 minutes, followed by a question and answer session. This webinar is intended for wound care personnel from hospitals, nursing homes, and home care agencies from across New York State, but anyone can join.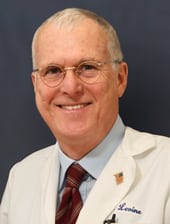 Topics to be covered in this webinar will include skin changes with age and co-morbidities leading to chronic and palliative wounds, phases of wound healing, and why some wounds don't heal. We will then cover how to assess for a palliative wound and treatment approaches when healing is not expected. Finally we will present benefits and barriers to palliative care for wounds.
The following continuing education credits are offered: CME for physicians, CNE for nurses, CECH for educators, and NHA for nursing home administrators. 
The Gold STAMP Program to Reduce Pressure Ulcers is a coalition of organizations convened in New York State to provide resources and education across the continuum of care to improve the assessment, management and prevention of pressure ulcers. STAMP stands for Success Through Assessment, Management, and Prevention. Over the last three years they funded collaborative pilot programs across New York State focused on improving communication across settings, providing education, tools, and resources regarding pressure ulcer care. 
For registration info for this webinar please click here.   Please note that registration is limited, but if you can't register, the presentation will be archived for future download on demand.
* * * * * * * * * * * * * * * *
For further information on the Gold STAMP program click here.
Related posts:  
Palliative Care for Non-Healing Pressure Ulcers.
Webinar on Infectious Aspects of Chronic Wounds (originally presented March 7, 2013).
.