Dr. Levine's Pocket Guide to Pressure Ulcers, co-authored by world authority Elizabeth A Ayello RN, PhD, is designed as a quick reference for front-line clinicians caring for wounds.  This booklet has sold over 30,000 copies nationwide, and has become a popular sourcebook in skilled nursing facilities across America
.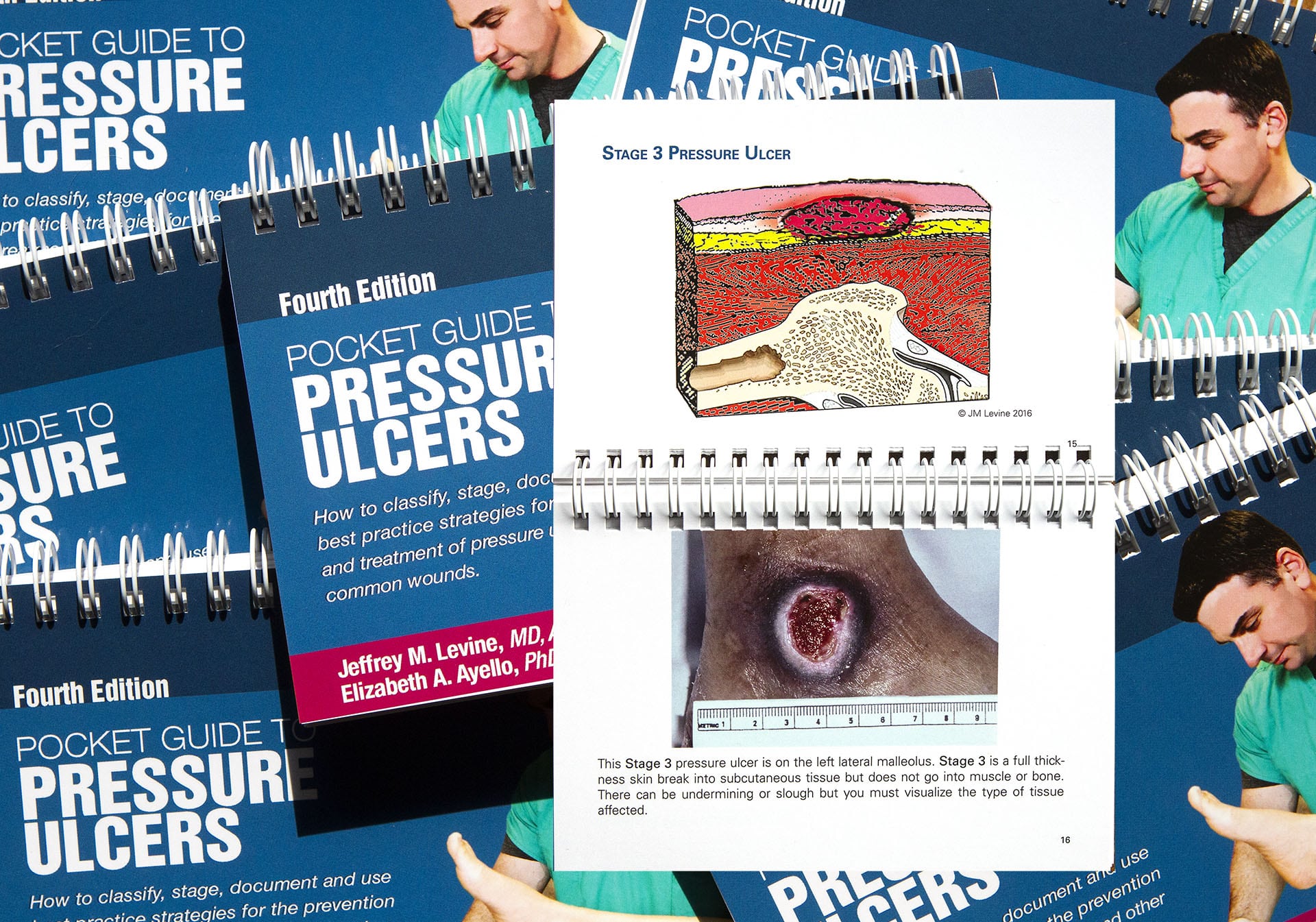 Other publications include:
This article was published in Advances in Skin & Wound Care: March 2012 - Volume 25 - Issue 3 - p 115–117 My co-authors were:  Elizabeth A. Ayello PhD, RN, ACNS-BC, CWON, MAPWCA, FAAN; Karen Zulkowski,  DNS, RN, CWS; and Joyce Fogel MD, FACP ABSTRACT: With the...
read more