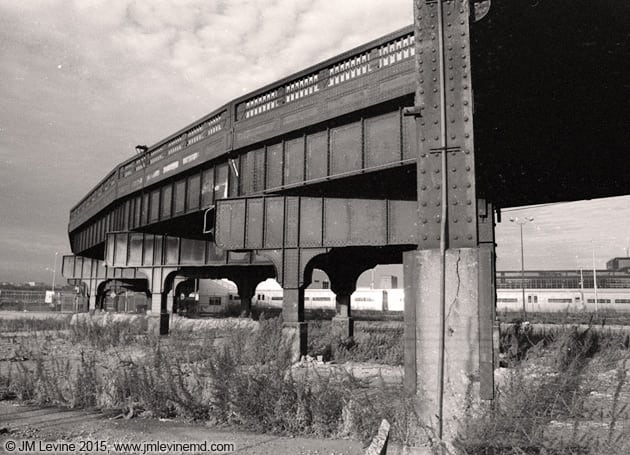 I moved into Manhattan in 1985 to continue my medical training, and in the early morning hours I explored the city with my camera. These are photos I took of the far West Side and the Meatpacking district before the place turned into an international tourist attraction. The photo above is the north end of what is now the High Line, on 30th Street.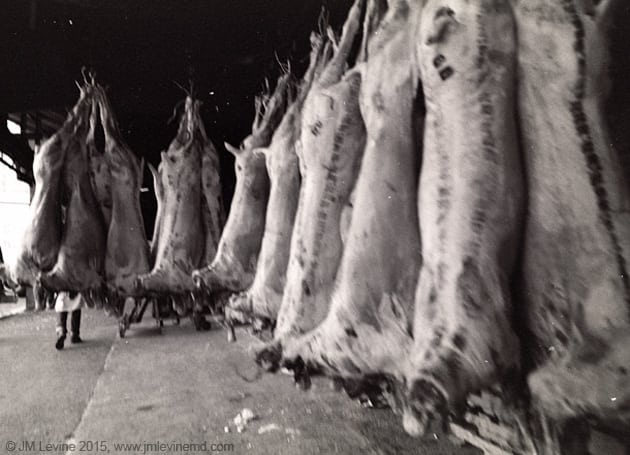 My camera was an Olympus OM4 that I bought with help of moonlighting jobs in local emergency rooms when drugs and crime were rampant on the city streets. I processed my film in a darkroom I built in my third floor walkup apartment.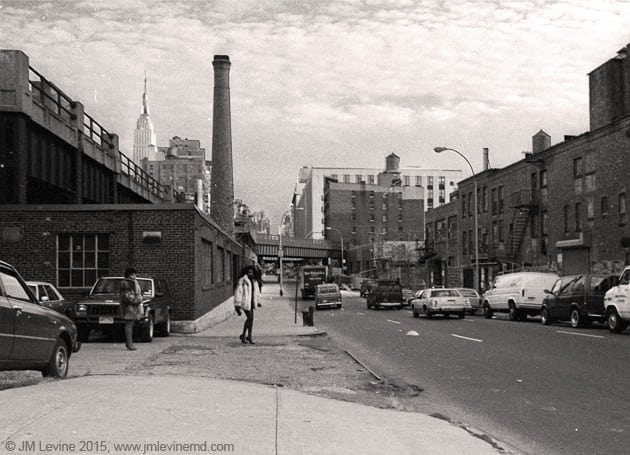 The shot above is on 30th Street looking east. At dawn the streets were nearly deserted except for denizens of the night. The area had auto junkyards that were guarded by dogs.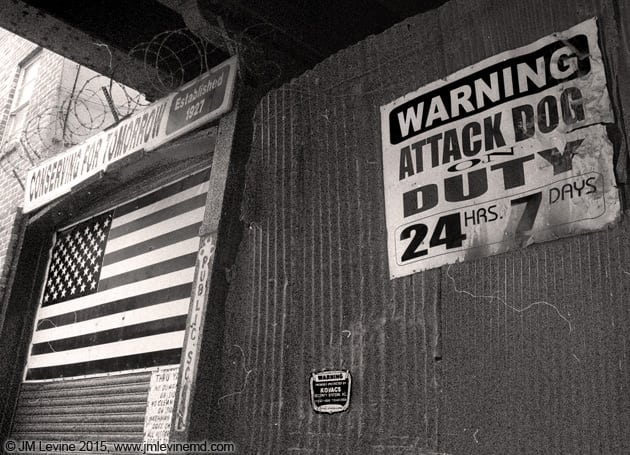 The cobblestoned streets ran red with blood that stained your shoes. Meat wasn't the only thing sold in this area, which was also a place for wholesale seafood.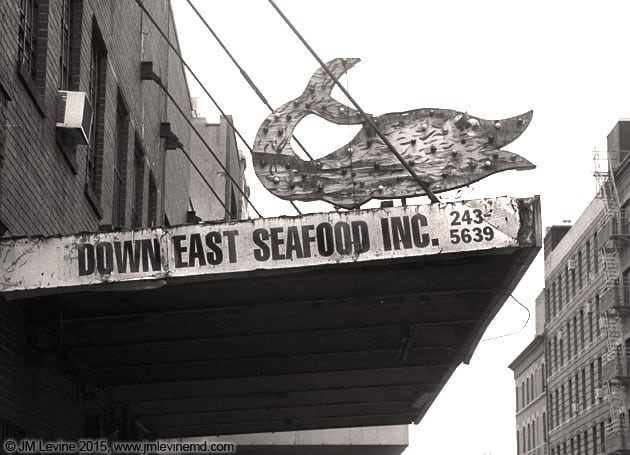 There were supermarkets where you could buy meat in bulk, and take home an entire carcass if you had a refrigerator big enough.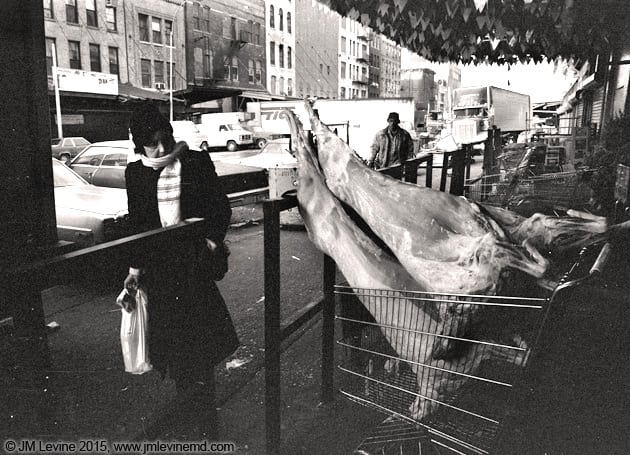 In the 1990's Mayor Giuliani almost succeeded in knocking down the elevated tracks that would become the High Line. The photo below was taken directly beneath one of the trestle bridges.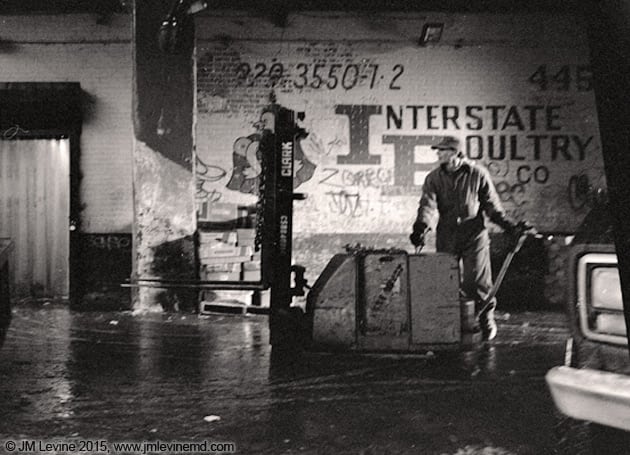 Underneath the metal awnings hundreds of carcasses were hung on hooks that ran along tracks for loading into trucks. Men with stained coats carried huge slabs of meat.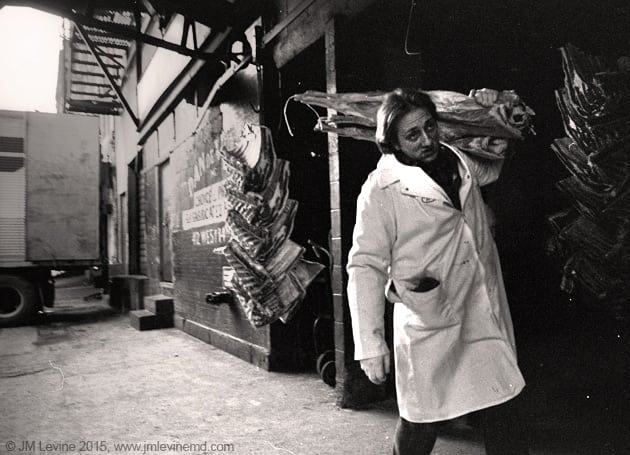 Nobody noticed that I was there with my camera, the workers looked dazed from a morning of very hard work.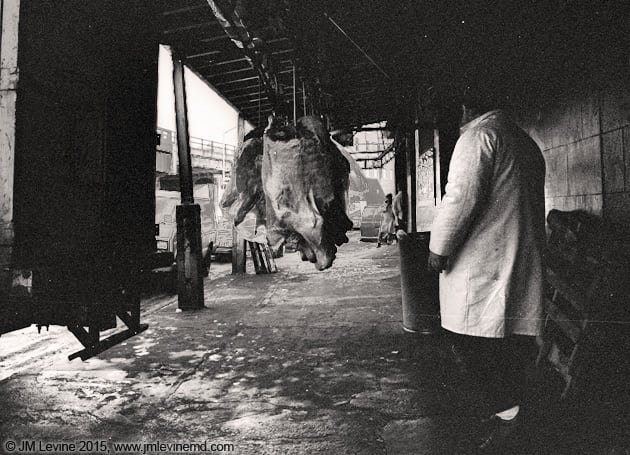 The rusty old railroad trestle that crossed 10th Avenue, seen below, added an element of foreboding to this industrial wasteland above the deserted streets.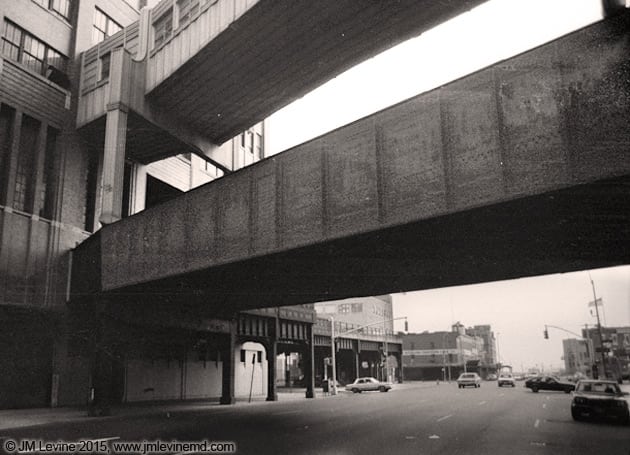 I was thrilled when I found these negatives that reveal a Manhattan that is long gone. Walking in this area today, one can hardly envision what the neighborhood once looked like. The darkness, the grit, and the feeling of danger is part of the City that I will always remember.  
* * * * * * * * * * * * * *