On December 1, 2010, Medicare payments will be slashed by more than 21%, a cut that will severely impact physicians who practice geriatric medicine.  The result will be devastating to the 43 million American seniors who receive Medicare coverage, sharply limiting access to care in an environment that is already facing a deficit in geriatric practitioners.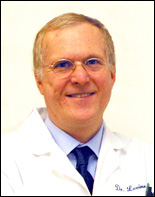 A report published by the Institute of Medicine in 2008 underscored the need for geriatric specialists.  Based upon statistics available two years ago they estimated that by 2030, the number of geriatricians will be far short of the predicted need.  In reviewing the state of geriatric education and training, they concluded that its breadth and depth was inadequate to prepare professionals for the health care needs of the elderly population. 
The origin of the pending physician pay cut is the Sustainable Growth Rate formula (SGR) implemented in 1997 with Public Law 105-33.  This Balanced Budget Act offered the SGR formula to restrict physician payments if Medicare costs became too high.  These cuts were to go into effect in 2002, but year after year Congress blocked them until the total cuts piled up into a 21.2 percent reduction in physician payment rates. 
The SGR formula has been criticized as fundamentally flawed as it does not account for the complexity of physician services, and penalizes doctors who do not make up decreased reimbursement in increased office volume.  Even though the cuts have been held back by lawmakers, physician reimbursement by Medicare has maintained a flat line value for the past ten years, resulting in a 30% reduction due to inflation and escalating overhead of practice costs. 
Should this pay cut go into effect, seniors and the docs who care for them will be hit the hardest.  Physicians already in practice may be forced to drop or limit Medicare patients.  Physicians in training will have a greater financial disincentive to choose a career caring for America's elderly.  Geriatrics, a specialty that is already sorely needed by seniors will be threatened with extinction in a society that needs it most. 
In a healthcare system with spiraling costs, control of expenditures is definitely in order.  But what is required is a change in financial priorities with fundamental reform in the way healthcare is delivered to America's seniors as well as its payment formulas.   The practice of geriatrics brings to the table an emphasis on quality of life and skepticism regarding the advantages of procedures and technologies that emphasize "curing" at the expense of "caring."  Cutting access to sensible care for seniors is a foolish way to save precious healthcare dollars.
* * * * * * * * * * * * * * *
To view the Balanced Budget Act of 1997 click here.
To view the CMS page on the Sustainable Growth Rate formula click here.  
To read the view of organized medicine on the Medicare pay cuts click here. 
Similar posts:
Geriatric Patients are Different
Retooling for an Aging America: The Thud that Should Have Been a Bang
Recertification in Geriatric Medicine Completed
To view all blog posts on Geriatric Medicine click here.