[portfolio_slideshow exclude="2914″]

I have been photographing Aging Across America for some time, and one of my favorite subjects is elderly veterans.  I had heard about the Tuskegee Airmen from various news articles.  These men were the first group of African American aviators to fight for America in World War II.  In a racially segregated military, these men smashed the barrier of race and helped us win the war.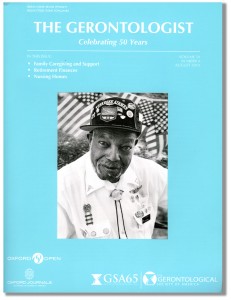 I photographed one of their aging members, Mr. "JT" Freeman, on July 4, 2009 and published his photo on the cover of a recent issue of The Gerontologist.  I sent a copy to "JT," and he was so thrilled he invited me to a meeting of the Airmen, which took place in a building on the grounds of Kennedy Airport.  I had the opportunity to take more pictures which are posted above.  
As I was taking pictures, one of the elderly men pulled me aside and told me how the white officers didnt want African American men bombing white people even though they were the enemy.  How different their world was, and how lucky we are to have them around to tell the story.   
* * * * * * * * * * * * * * * *
Visit the Tuskegee Airmen website.
Read another blog post on Aging Across America.