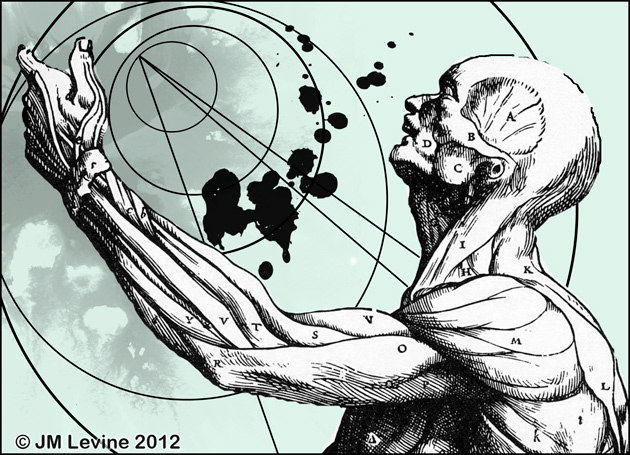 On Thursday, July 19th I will be privileged to present in the Society for the Arts in Healthcare's 2012 webinar series, sponsored by the National Endowment for the Arts. This webinar is part of a series on Arts in Healthcare Program Management that includes live, interactive online visuals. The cost is discounted for members, but anyone can sign up.
The title of my session is Explorations in Medicine & Art. This webinar will examine how the contribution of art to medicine has made its mark on medical history and the advancement of science. I will be discussing the life and work of Andreas Vesalius, Anton Chekhov, William Carlos Williams, and Frank Netter.
The exploration of the human body is a vast and wondrous undertaking, as deep and significant as exploration of the universe. The task of embarking on a career's journey to heal the sick is a holy one descended directly from ancient priests. Exposure to art can enhance the training and sensitivity of the physician.
Art is based on the wordless language of the human spirit. In ancient times, the artist was also the shaman visionary who painted mystical images in caves where early humans ate, prayed, and prepared to hunt. The artist's search for harmony in color, form, cadence, tune, or carefully constructed prose is in my view, similar to the caregiver attempting to restore harmony in a diseased body, mind, or family unit.
Both art and medicine have dimensions that are unbounded and sometimes undefinable, and intersect with the experience of being human. The student who embraces both enables understanding of the fullness of the human experience. They share in common observation, attentiveness, concentration, and the desire to bring good into the world and enhance life.
For more information on this webinar, click here.
Related posts:
Medical School Memories
Painting, Poetry, & Medicine
* * * * * * * * * * * * * * *