The education of today's physicians cannot be regarded as complete or adequate without substantial exposure to geriatrics.  It is not just the facts of geriatric medicine, but the humanistic aspect of its practice that is important.  Medicine is taught as a cut-and-dry collection of information, taking the humanistic fundamentals and historic background either for granted or with a grain of salt.  Lewis Thomas pointed out that science is taught as if the facts are somehow superior and more solid than other scholarly disciplines.  The reality is that the conclusions reached by medical thought, including those that rely heavily on technology and procedures, are far more tentative than we like to realize or admit.  This is part of what geriatrics has to teach, as the complexity of people as they reach old age often undermines certainty.
Geriatric education in many American medical schools remains inadequate.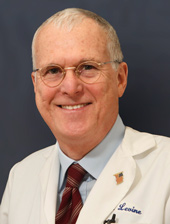 The result is devaluation of the older patient, reinforcement of societal stereotypes and inaccurate expectations of growing old.  The exposure to geriatrics can be characterized as "too little too late."  Students at many medical schools are introduced to geriatrics at the end of their education – after decisions have been made on the direction of their careers.  Geriatrics is presented not as an essential part of medical training, but as a curiosity or a footnote.  It is not only the structure of medical education but reimbursement incentives that channel students away from work with the elderly.  Our government and insurance payers must look critically at a reimbursement structure that can redirect students to primary care in general and geriatrics in particular.
It is interesting to note that this devaluation is not shared by drug manufacturers and device companies whose major market is the elderly patient.  The gap between the realities of medical education and the utilization of pharmaceuticals and devices renders an economic advantage to industry, as physicians are not adequately prepared as gatekeepers for advanced technology and problems related to polypharmacy when applied to the elderly patient.   Medical education thus largely shares in the responsibility for the exorbitant and often unreasonable high cost of end-of-life care.
We are in the midst of a demographic transition that is unique in history, and little has been done to prepare the health care workforce for its arrival.  Between 2005 and 2030 the number of adults aged 65 and older will double from 37 million to over 70 million. Although they currently represent 12% of the US population, they account for 26% of all physician office visits, 34% of all prescriptions, 35% of all hospital stays, and 90% of nursing home use (see the IOM report).
With the demographic revolution there is a need to change how medicine is taught.  Stereotypes of aging as a dark time must be challenged along with the stereotype of elders as foolish, dependent, and disempowered.  Today only a small minority of doctors are practicing geriatrics, and this needs to change.  The humanistic and ethical basis for decision making needs new emphasis in the medical curriculum.  Along with the fundamentals of anatomy, physiology, and pathology, students need exposure to healthy aging.  The best way to turn young students off is to introduce them to a nursing home resident dosed with psychotropic medication and fed with a gastrostomy tube, or to bring them to the bedside of an intubated elder in an ICU.
Bringing students into contact with healthy aging will open them up to the experience of becoming old, and help harness the healing powers for all who share in the human condition.  Our culture and particularly the media reinforce an illusion of immortality, which needs to be challenged.  Once this false expectation is shed, the student can open themselves up to awareness of their own aging.  Artificial distinctions between young and old can be shed, and the way will be opened to develop a deeper sense of compassion – the human quality that is essential to become and live life as a healer of others.
The argument has been made that caring for the elderly is not a special type of care, and should not be a specialty unto itself.  The growth of the aged population in conjunction with the expansion of medical knowledge about the physiology, pathology, and psychosocial dynamics of old age has proved this to be incorrect.  The argument has also been made that due to the scarcity of geriatricians, the concepts of caring for the elderly should be integrated longitudinally into all medical specialties.  The problem is that there are not enough geriatricians to accomplish this goal.  This is where medical education needs to ramp up the changes – to present a clear career path and an academic roadway toward becoming a positive role model for those who care for the older members of our society.
Much can be learned from our ancient forebears, who placed disease squarely within the psychosocial and cultural context – concepts that modern medical thought has strived in erase.  There is a false image of science and technology-based medicine as having all the answers.  We need to find the shared common ground between the feet of artists and doctors to broaden our view of humanity.
* * * * * * * * * * * * * * *
Related posts:
Retooling for an Aging America: The Thud that Should Have Been a Bang
Aging and Invisibility
Geriatrics, Humanistic Medicine, & Art
Geriatric Patients are Different
References for this post included:
Lewis Thomas.  Humanities and Science.  In: Late Night Thoughts Listening to Mahler's Ninth Symphony.  Viking 1983.
Morley et al.  The Challenges to the Continued Health of Geriatrics in the United States.  In:  Annual Review of Gerontology and Geriatrics, Vol 28: 2008.
.