Medical doctors are trained to understand and administer powerful technologies which can prolong life.  They get paid to do this.  But should they also get paid to inform patients of alternatives if they do not want these technologies?  The Obama administration has said no to this question.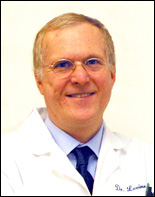 During the healthcare reform debate the issue of physician reimbursement for end-of-life counseling took a nasty turn when conservatives adopted the view that it was a step toward "government encouraged euthanasia."  Others characterized reimbursement for end-of-life counseling as "death panels" that decided who was worthy of health care and who was not.  The political fire storm that ensued resulted in deletion of Section 1233 from the health care reform bill.
The fact-checking website Politifact.com subsequently dubbed the "death panel" appellation to which some conservatives still cling, the Lie of the Year.
The situation took another turn this past December, when a new Medicare regulation issued by Dr. Donald Berwick, President Obama's pick for Administrator of the Centers for Medicare and Medicaid Services (CMS), allowed physician reimbursement for end-of-life counseling as part of an annual visit for Medicare beneficiaries.   In a recent blog post I lauded this rule, and interpreted it as encouraging a practice that geriatricians see as routine. 
But the rule was short lived.  Conservative bloggers began to ramp up the "death panel" rhetoric, and a Wall Street Journal editorial claimed that the White House tried to sneak this rule past the American public.  In a quick turnaround, end-of-life counseling was deleted as a reimbursable service by Medicare.  By simply withdrawing the rule, the administration has acquiesced to the big lie, and the failure to challenge the Republican narrative effectively added to its undeserved legitimacy. 
As the Obama administration is gearing up to defend the Health Reform legislation from challenges by the Republican controlled 112th Congress, it is likely that they decided they didn't need another fire-storm on their hands.  Unfortunately, the public was not presented with a balanced and reasonable view of the case for informed decision making. 
Words have power.  Physicians can prolong life through advanced technology but sometimes this comes at the price of unnecessary suffering.  Physicians can avert this suffering simply by presenting patients and families with information on alternatives.  In our culture, aging and death are lifestyle choices rather than normal parts of the human life cycle.  It is unfortunate that inflammatory rhetoric and media politics continues to reinforce this view. 
* * * * * * * * * * * * * * *
Related post:  How Will Health Care Reform Affect Geriatrics?
For the New York Times article on this topic click here.