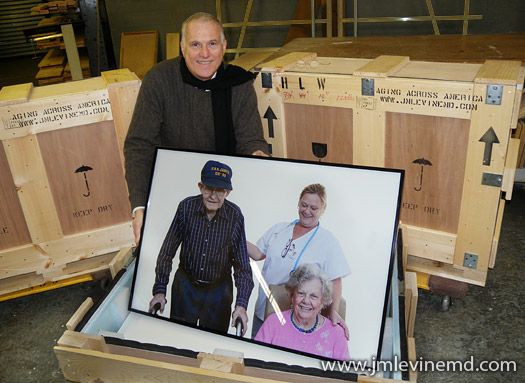 My new photo exhibit, Aging Across America, will make its debut at the Center for Medical Humanities and Ethics at the University of Texas Health Science Center at San Antonio in February 2011. Directed by Ruth Bergrren MD whose background is Internal Medicine and Infectious Disease, the Center hosts special events throughout the year that feature authors, artists and performers from across the country, and I am thrilled that my work will be featured as one of their programs.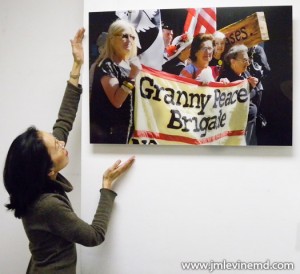 The Center for Medical Humanities and Ethics promotes ethics and professionalism, and their programs are designed to increase medical students' sensitivity to patients and develop empathy.
The exhibit will be installed in the Briscoe Library through April, and is free and open to the public. A cell phone audio tour will include narration as well as readings by Lee Robinson, a Faculty Associate at the Center, whose poems were inspired by the photos. Lee is an accomplish attorney and poet, a former public defender and family lawyer in South Carolina.  She has published two volumes of poetry and a novel.
A key player in getting the exhibit to San Antonio was Dr. Jerry Winakur, Clinical Professor of Medicine at UTHSCSA and Associate Faculty member at the Center for Medical Humanities and Ethics where he helps teach the core curriculum. A geriatrician and writer, Jerry's essay "What are we going to do with dad?" went viral on the internet in 2005. His book, Memory Lessons: A Doctor's Story, published by Hyperion in January 2009, is a commentary on aging and medical care in America, and a memoir of his experiences with his aging father. Jerry and Lee also co-teach "Medicine Through Literature," an elective for second and fourth year medical students.
Aging Across America is a natural extension of my prior traveling exhibit, Aging Through a Physician's Lens. In my images I blend photography with medicine to challenge America's perceptions of aging and create a new view of growing old – one that presents optimism, vitality and participation while acknowledging the realities of illness and frailty.
I printed all the images in my office/studio on 21st Street in Manhattan with a Canon large format inkjet printer.  Framing was done by AI Friedman in Manhattan, who did a great job in enhancing the look of the prints.  The show was shipped to Texas by truck in crates constructed by Creative Crating in Long Island City, a company that specializes in fine art shipping, who did a fantastic job as seen in the photo above. Sponsorship for the show was provided by a generous donation from The Scooter Store, whose national headquarters is in New Braunfels, a town just outside of San Antonio.
For info on the opening reception for Aging Across America click here. 
For Lee Robinson's website click here.
For Jerry Winakur's website click here.
* * * * * * * * * * * * * * *
Related posts:
Art, Geriatrics, and Venice Beach
Photographing America's Aging Heroes
Photographing Aging Across America
A Taste of Ancient Peruvian Medicine
Geriatrics, Humanistic Medicine, and Art
Recertification in Geriatric Medicine Completed